Servicing Greater Brisbane
since 1999

3 Jaybel Street, Salisbury
GLASS REPLACEMENT SPECIAL FROM $88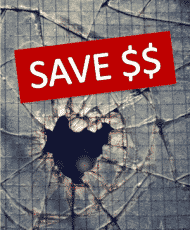 GLASS REPLACEMENT SPECIAL
Save Money
With Our Glass
GET QUALITY SERVICE AT
A GREAT PRICE.
GLASS INSTALLATION
OR REPLACEMENT FROM
$88. CALL OR INQUIRE
HERE.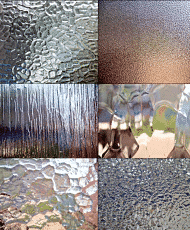 Find Your
type of Glass
ARE YOU UNSURE OF THE
TYPE OF GLASS YOU
NEED? USE OUR GLASS
TYPE MATCHING TOOL TO
GUIDE YOUR GLASS
CHOICE.

SHOPFRONT RENOVATION OR UPGRADE



NEW SHOPFRONT
LOOK

Upgrade Your
Business
DOES YOUR BUSINESS OR
SHOPFRONT NEED A NEW
LOOK? WE WILL
RENOVATE AND
MODERNISE YOUR
SHOPFRONT.

EMERGENCY
SERVICES

Call For Glass
Replacement Emergencies
WHEN BAD LUCK STRIKES,
ARCHER GLASS
SPECIALISES IN THE
PROMPT REPAIR OR
REPLACEMENT OF GLASS
DAMAGE.

CONTACT
At Archer Glass, We are always happy to talk to you or hear from you.

OUR VIDEOS
We have created a number of Videos to help you choose the best Glazing Company. We have
collated all of them on our video page and Youtube channel.
HIGHLY SKILLED GLAZIERS IN BRISBANE
GLASS REPAIRS & GLASS REPLACEMENT SERVICES
When it comes to repairing or replacing windows of any kind, you need expert glaziers with the precision, experience and knowledge to do the job well.

So if you are looking for one of the best glaziers in Brisbane, then Archer Glass is here for you.

Operational since 1999, at Archer Glass, we offer fast and efficient glass repairs for both homes and businesses. Knowing that broken glass can mean a loss of security and vulnerability to weather conditions for your premises, we work quickly and efficiently to get glass back in place. We repair and replace glass doors, windows, lead-light windows, mirrors or shower screens.

Each member of our team of glaziers is expertly trained by owner Gerry Whelan. Our seven service vehicles come to you onsite all over Brisbane, from Strathpine to Ormeau and across to Ipswich.

This family-run business has developed an outstanding and well-earned reputation within the Brisbane community, with thousands of happy customers, and many clients who use our services again over time.
"Archer Glass provide a helpful and professional service. We recently bought a glass sliding door from them. Their service was great - right from the initial enquiry, order process, through to delivery and installation. We are very happy with our new door."
- Ms. Nicola Elizabeth-Home owner in Brisbane
" Professional and easy to deal with, I've been using Archer for about 5 years for my renovation needs, and have got to know the guys quite well. They know their stuff and are very helpful, which can't be said about large national companies.. "
- Paul Jefferies, Home owner in Brisbane
" This is a big thank you to the team at Archer Glass. I had 'fix cracked balcony window pane' on my to-do list for months. I had thought it would be hideously expensive and difficult as we are three floors up. I phoned Archer for a quote and it all happened the same day! All handled smoothly without a problem. As they say, 'No worries.' - Pen Donovan"
LATEST NEWS
ACP-GCC Glass Compliance Certificate Archer Glass ACP-STC Skills & Training Certificate – Archer Glass ACP-SYC Safety Certificate- Archer GlassACP-STC Skills & Training Certificate – Archer GlassACP-SYC Safety Certificate- Archer Glass
 Gerry Whelan explains the differences between Wired, Laminated and Toughened Safety Glass. Archer Glass complies with the Australian Glazing Code AS1288 2006 for safety purposes. Gerry explains the importance of complying with the said code. 
With the previous interview, Gerry Whelan (owner of Archer Glass) talked about different types of Safety Glasses. With this new segment, Gerry shows the different kinds of mirrors and describes the uses of each type. He also shares the services they can offer to customers who would like to have their mirrors repaired, replaced and […]
HISTORY OF ARCHER GLASS

We are proud to be in operation in and around Brisbane, now for almost two decades.

Archer Glass was established in mid 1999 by Gerry Whelan, who initially operated from home before successfully growing the business up to its present-day operation. We had two phases of growth, initially moving to an old workshop behind the Mt Gravatt Hotel in 2002 before expanding and moving once again to our present-day premises on the corner of Logan and Shire Road in Mount Gravatt.

We put the success of the business down to a high work ethic, excellent teamwork and family values. In the early 2000s, the team grew to include both Gerry's wife Maureen as well as their son Darren, whose vision and dedication has kept our business going strong over the years where many of those around us have long since closed.

The Archer Glass team has grown to 11 people, all of whom are qualified to look after your glass needs either onsite or at our counter at the service store, located at 1369 Logan Road, Mount Gravatt. We have seven vehicles at the ready to come to you anywhere around Brisbane. You're in safe hands with us!
WHY CHOOSE ARCHER GLASS?
With thousands of satisfied customers who can vouch for our services, we welcome you to contact us for help with your glass repair or installation needs.
Our satisfied customers return to us again and again
Friendly, professional glass replacement service all around Brisbane
All our workmanship carries a 12 months guarantee
All our products carry a 12 months guarantee (although obviously with glass replacement, if somebody breaks it, it is not covered)
If glass breaks due to a fault in the installation, we will cover it.
Rather than subcontractors, we employ and use only qualified glass graziers.
Clearly marked, specialised vehicles
Uniformed tradesmen
Competitive pricing and a prompt, reliable service
We can bill your insurance company directly – we carry claim forms which you can fill out.